Exotic Driving Packages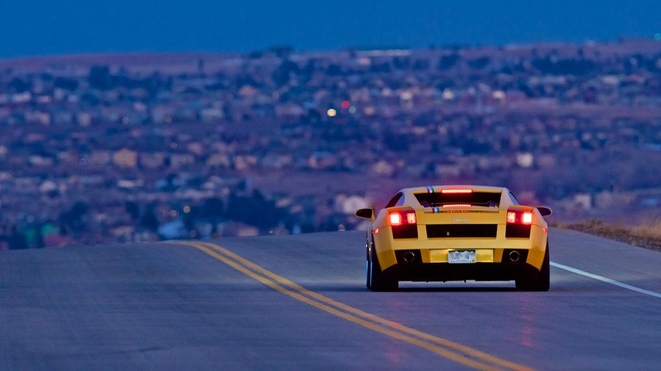 ​


Our "Deal" of the Week
$141.00 Sampler Drive!

Not valid with any other offers or previous bookings, must be purchased by:

April 30, 2018 Call 720-291-7361 Today!

The Drives - With YOU Behind The Wheel
NEW Drive Package...

The Ultimate Mountain Drive!
You wanted it, now we have it! A mountain drive with more twist and turns than you've probably ever been on. This is the most challenging stretch of road we offer and the mountain scenery is spectacular! Take any exotic car in our fleet on this trip of a lifetime and get ready to be amazed. It's called the Ultimate Mountain Drive for a reason!
Ultimate Mountain Drive $925.00 Monday thru Thursday, $975.00 Friday thru Sunday 73.3 Miles 2+Hours of driving!

Pricing for:
The Fantasy Drives...
Want to drive two exotics on the same day? Then this is the drive for you! Imagine yourself, plus a friend/family member, who is as big into cars as you are - driving some of the coolest cars, on the best roads in Colorado! You'll choose from the Lamborghini Gallardo, Ferrari 360 Modena, or the Porsche GT3. You'll experience one of the most thrilling experiences of your life, as you pilot each exotic for 15, 23.5, 36.6. or 73.3 miles. We have picked our most popular routes to have you experience the thrills and excitement of these fine machines - this is a must for the car enthusiast!
Fantasy Drive I 30 miles, $798.00 2 drivers, Monday thru Thursday, $858.00 Friday - Sunday! 60 minutes.
Fantasy Drive II 46.9 Miles, $1,095.00 2 drivers, Monday thru Thursday $1,155.00 Friday-Sunday! 85 mins
Fantasy Drive III 73.3 Miles, $1,850.00 2 drivers, Monday thru Thursday $1,950.00 Friday-Sunday 2+Hours!


Pricing for:
Lamborghini Gallardo
Sampler Drive $280.00 Monday - Thursday, $310.00 Friday - Sunday, 13.2 mile, 22 - 25 minutes.
Our route through the Southeast Denver Metro Area (Englewood, Centennial and Parker, CO). A drive that will give you a taste of the pure magic these exotic sports cars have to offer! Trust us, you'll want more after this drive!

Scenic Drive $398.00 Monday - Thursday, $428.00 Friday - Sunday, 22.3 mile, 42 - 45 minutes.
A cruise with nice twists and turns as we enter rural Douglas County. Brand new roads aching for the exotic car of your dreams to propel you over. This is the drive that started it all. Fantastic roads with sweeping turns, beautiful country and loads of exotic car nirvana!

Extended Scenic Drive $498.00 Monday - Thursday, $528.00 Friday - Sunday, 33.0 mile, 1 hour 7 minutes.
Cruise into Douglas Counties new rural byways. Up around sweeping curves you'll go! Turn after glorious turn, as you climb the byways with views of Colorado's front range. The exhaust note will make the hair on the back of your neck stick straight up as the sound of our exotic sports cars rock your world!. This is our most requested drive as it gives you plenty of time to learn the nuances of your exotic dream machine.

Ultimate Scenic Drive $598.00 Monday - Thursday, $628.00 Friday - Sunday, 48.9 mile, 1 hour 24 minutes.
If you have the time, and I know you do -- this is the drive that will have you begging to buy our car from us once you return to the pit area. All the above is featured with this over the top experience, plus an additional 15.9 miles of smiles. For you or someone special that has always dreamed of driving these magnificent machines. Come on, you know you deserve it!


Pricing for:
Ferrari 360, Porsche GT3, Porsche 930 Turbo and Porsche 928S4

Sampler Drive $208.00 Monday - Thursday, $238.00 Friday - Sunday, 13.2 mile, 22 - 25 minutes.
Our route through the Southeast Denver Metro Area (Englewood, Centennial and Parker, CO). A drive that will give you a taste of the pure magic these exotic sports cars have to offer! Trust us, you'll want more after this drive!

Scenic Drive $308.00 Monday - Thursday, $338.00 Friday - Sunday, 22.3 mile, 42 - 45 minutes.
A cruise with nice twists and turns as we enter rural Douglas County. Brand new roads aching for the exotic car of your dreams to propel you over. This is the drive that started it all. Fantastic roads with sweeping turns, beautiful country and loads of exotic car nirvana!

Extended Scenic Drive $418.00 Monday - Thursday, $448.00 Friday - Sunday, 33.0 mile, 1 hour 7 minutes. Cruise into Douglas Counties new rural byways. Up around sweeping curves you'll go! Turn after glorious turn, as you climb the byways with views of Colorado's front range. The exhaust note will make the hair on the back of your neck stick straight up as the sound of our exotic sports cars rock your world!. This is our most requested drive as it gives you plenty of time to learn the nuances of your exotic dream machine.

Ultimate Scenic Drive $538.00 Monday - Thursday, $568.00 Friday - Sunday, 48.9 mile, 1 hour 24 minutes. If you have the time, and I know you do -- this is the drive that will have you begging to buy our car from us once you return to the pit area. All the above is featured with this over the top experience, plus an additional 15.9 miles of smiles. For you or someone special that has always dreamed of driving these magnificent machines. Come on, you know you deserve it! ly792
---
Children and Young Adults can enjoy the, "Exotic Driving Experience," too!
We have a new program available to those that are under the driving age of 21. Any of the packages above may be purchased for our younger customers as a riding passenger. The thrill is equally intense, but with one of our dedicated instructors at the wheel to take them on a wide smile ride in their chosen steed. We can accommodate children that weigh over 60 pounds and are no longer required to use a booster seat. The perfect gift to motivate school aged children or reward those for deeds done well. Birthdays, Bar Mitzvahs, graduations,and other life achievements make the perfect event for an Exotic Driving Experience. Let us help you make this lifetime memory a reality. Give us a call today. Pricing starts at just $141.00.

All driving experiences allow time for customer orientation before leaving Exotic Drives of Denver. A driving instructor will be with you throughout your exotic drive adventure (Sorry, no other passengers are allowed) to help with any questions you may have about the car, our intended route and to instruct you on proper driving technique while on the road. We also allow ample time for photographs AFTER your drive. Please tip your driving instructor generously if you have been courteously looked after during your time with us, thank you!

All Drivers must be at least 21 years of age with good driving records, and no major violations, i.e., DUI convictions, reckless driving, multi at fault accidents, or similar infractions. All Drivers must have a valid drivers license and show proof of in force auto insurance. Absolutely no drugs or alcohol 12 hours prior to your scheduled drive. Any violation of these rules will be an automatic cancellation of the drive and forfeiture of all monies, gift certificates or vouchers received for that reservation. A mandatory 72-hour cancellation policy in effect for all drives. Cancellations within the 72-hour time frame will forfeit all monies, gift certificates, or vouchers received for that reservation. Sorry no exceptions. Due to the size of our exotic vehicles, certain driver height and weight restrictions may apply. Please contact us for more information.
All sales are final, no refunds. A 20-Mile drive or longer is required on all holidays. Approved exchanges are only permitted outside of the 72-hour cut-off period.
41Gratuities are not included in the above pricing. 20-25% is customary for your driving instructor; they appreciate your generosity, thank you!